Echoes - Light Installation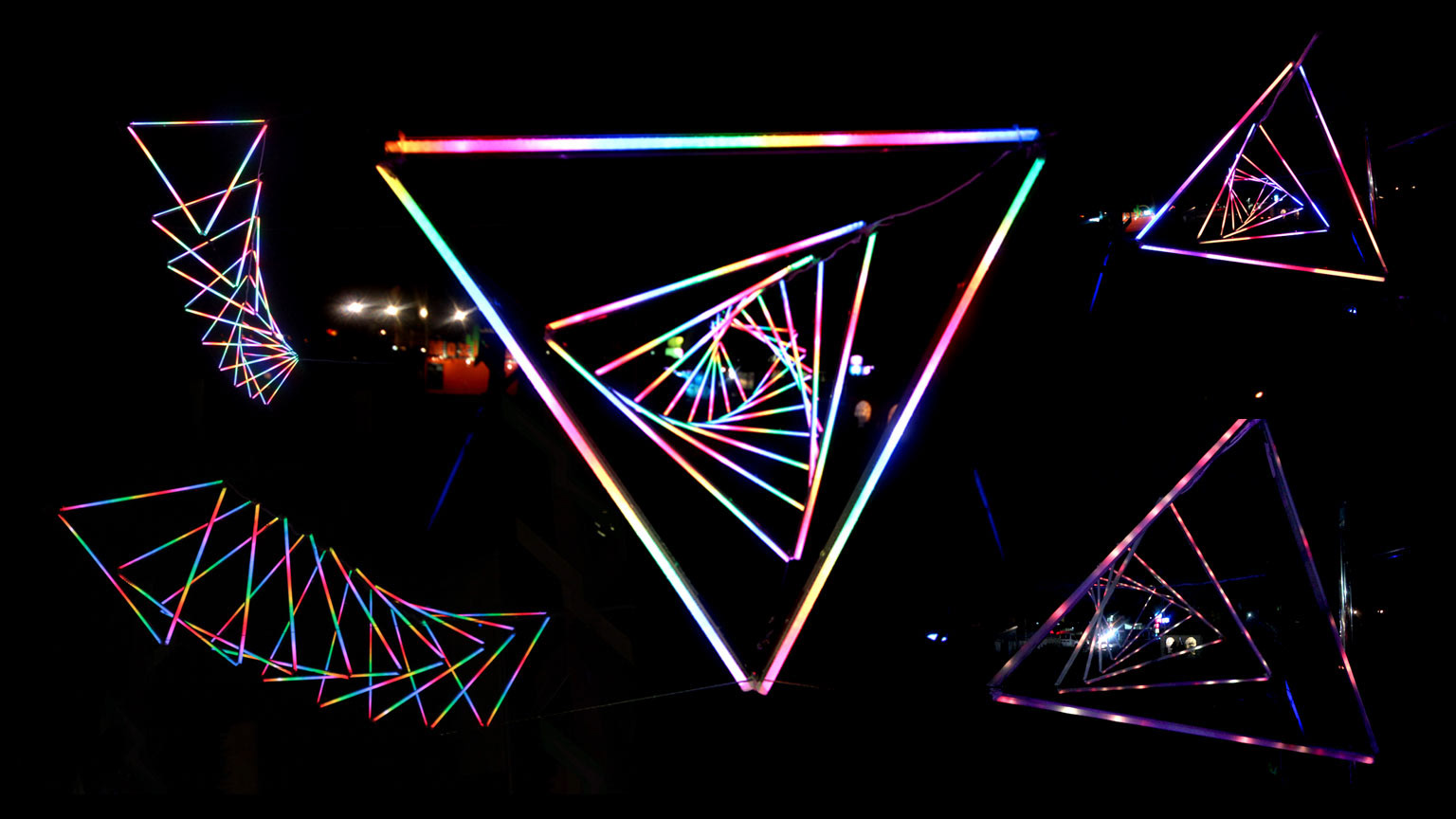 Echoes is a light installation commissioned by Body & Soul Music & Arts Festival. Working with the power of repetition and offsetting simple geometry, Echoes creates a suspended light installation running bespoke LED patterns on a loop. The space and shape change with the viewers position and perspective for a shifting play of light. 
Echoes is exhibited at Body & Soul and Electric Picnic Music & Arts Festivals 2016 and 2017.
9 custom built LED triangles. Addressable LEDs, Aluminium, Plastics, Teesny Arduino board, 
Concept & Design - Steve MacD
Programming & Electrics - Steve Kearns
Manufacture & Construction - Pat Young & Steve MacD
Build - Pat Young, Steve MacD, Steve Kearns, Brian Kearns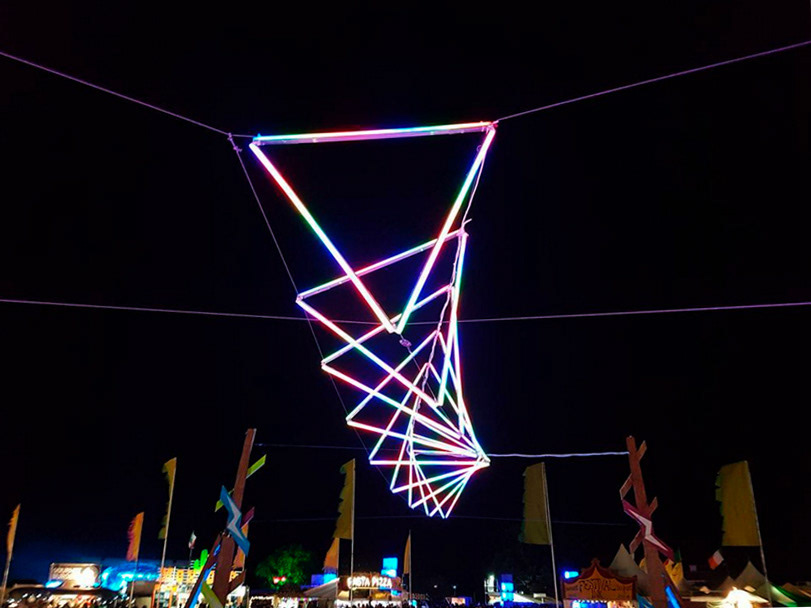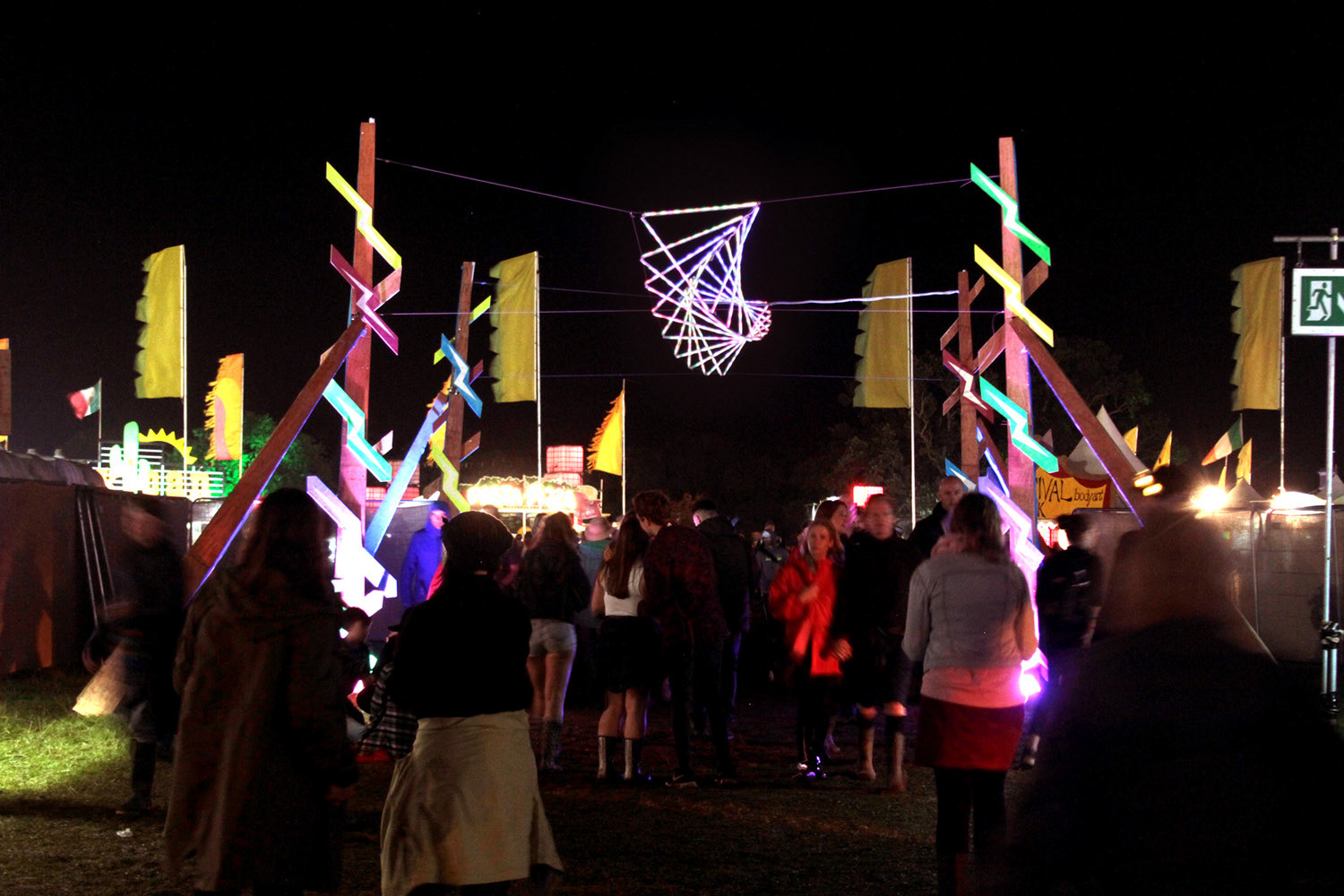 Photos of the build & manufacture